Food & beverage
- Expanite kennt Ihre Branche
Within the production for the  food & beverage industry, process safety has a top priority, hence placing high demands for the devices used in the production of such products. The Expanite process ensure that your products meet all the requirements of the industry, such as hygienic design, cleanability and documentation. We guarantee you the most ideal heat treatment of your components.
We have many years of experience as supplier for food & beverage industry. We aim at constantly strenghten our know-how and expertise within the industry and we will support you at any time. 
Challenge
you risk expensive down time, loss of efficiency in the supply chain and lower quality products.
Benefits, Expanite surface hardening 
Keeps your machinery and tools fit for operation
FDA compliant
Reduce risk of unplanned breakdowns and maintenance
Extend lifetime 

Guaranteed traceability

Increase surface hardening by a factor of 10
ISO9001:2015 - CQI-9 compliant
Typical applications
Pumps
Valves
Bushings
Nut and bols
Knifes
Nozzles
" With the technology that Expanite offers we as manufacture of hydraulic components in stainless steel, have been able to improve our products in several important areas."
Jens S. Madsen, CEO/Owner - Denmark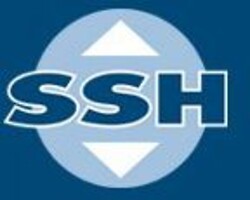 Wir beantworten gerne Ihre Fragen
-Zu Edelstahl härten